Zardozi (or gold work) embroidery is a kind of embroidery done on a karchob / adda, with various kinds of metal threads.Traditionally zardozi involved silver wire embroidery and gold leaf embellishments. Our zardozi products are made in the village of Baragaon.
With the rise of fast fashion and demand for less expensive products,
most of the artisans in the region are giving in to the sticking of plastic embellishments instead of using hook work to stitch these. While the glue sticking cuts on the costs there is also a huge compromise in quality and workmanship. We are making efforts to revive the original aari work and plan to reach out to more zardozi weavers in the near future.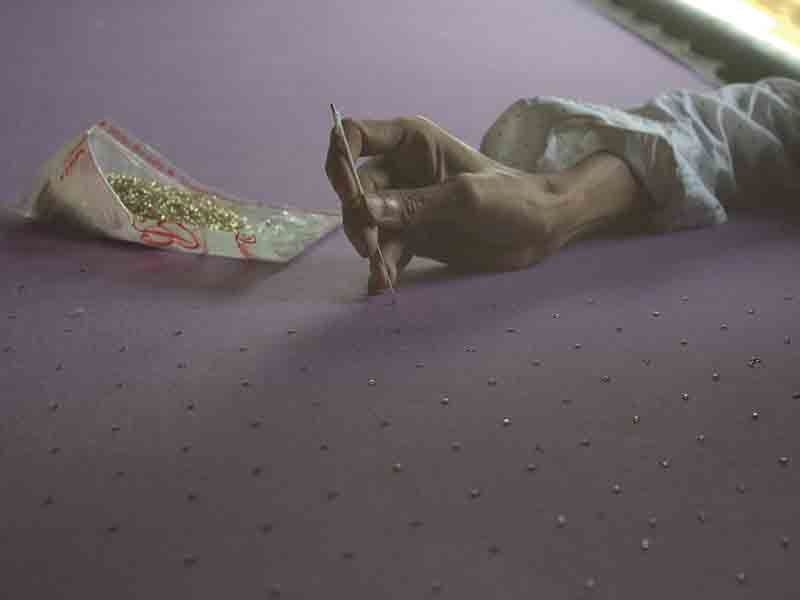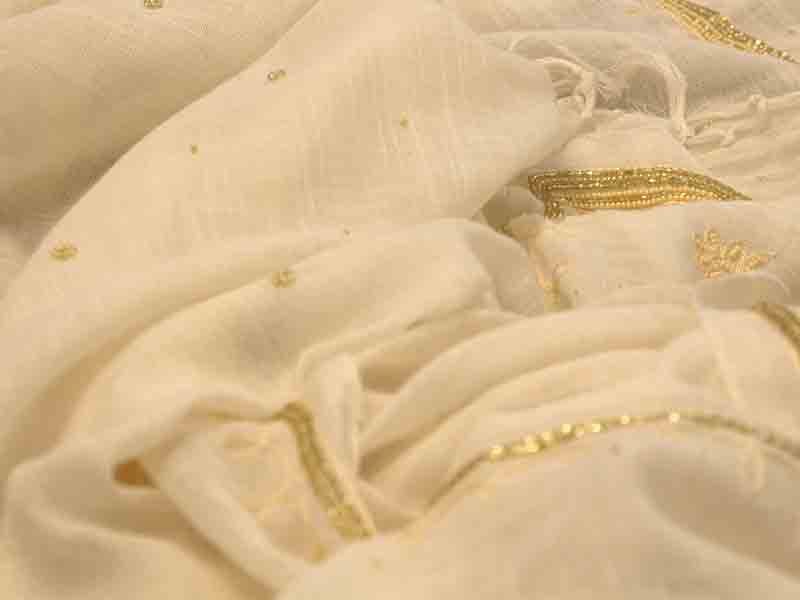 Just Launched!